Posted in
October 2012
On October 17, 2012 I was invited to attend and speak at the symposium organised by the CIUP on the creative campus. My topic was about the transformation process of TU Delft Library to a Library Learning Centre and our steps into implementing this concept further into the campus, as a Living Campus.
Let me first tell something about CIUP, because I had not heard about it before. This institute has an enormous campus/park where students from different universities and colleges in Paris occupy houses. It was founded in the early 1920s and the origin of this campus was to prevent another civil world war, just after the first world war – by making sure that the  groups of different nations would work and live together. The Cité Internationale's 40 houses welcome some 10,000 residents a year, including students, researchers, visiting professors, artists and sportsmen from over 140 countries. It has both accommodation and a wide range of services (featuring a theatre, library, restaurant, sports facilities, support services and more). The Cité's park spans 34 hectares and is home to the most extensive  range of student accommodation in the Paris region.
| | |
| --- | --- |
| Cité Internationale Universitaire de Paris – International Creative Campus. | I tried to visit the Dutch College but it was under construction. It is considered one of the masterpieces of architecture in the Cité internationale. It is the only building in France designed by Willem Marinus Dudok, one of the leading architects from the Dutch school of the 1920s and 30s.  |
| According to Beverly Margaria, director for student services at the Cité internationale universitaire de Paris, the institute is not just about housing. It wants to help their students to understand each other. They should talk about this utopia once they go back to their homes, and have a different view of the world. They "provide people with wellbeing". | The library at CIUP (I did not visit!).  |
The meeting was an intense one, in total 80 people attended, ranging from urban architects, philosophers, projectleaders, university support staff and so on. Stéphan Vincent-Lancrin, from OECD, talked about student mobility and the future of student housing: growth of demand, growth of short stay and offering new services. His statement: "We are moving away from the idea that the campus is separate & isolated, where people are exclusively set aside to meet and think."
Louise Béliveau, vice-rector for student affairs and sustainable development at the University of Montreal, explored a study they carried out in 2009, in which the excellently-rated student services turned out to be relatively poorly used. She told us what the university has done to improve this. We met the night before – Louise helped me during dinner because my French was not fluent enough and we could talk English.
For me the best talk was given by Joon-Seek Lee from the Seoul National University (I asked later, he was from the IT department). The title of his talk was: "I'm a university – self-directed online learning behavior research @snu". SNU recently changed their digital learning environment from Blackboard to Moodle. And he wondered how long Moodle would last. Students are mixing and matching online tools to cover their diverse learning activities, and what the university does is just a fragment of what they use. Students make their own learning paths, and structure their own education. SNU carried out a research with 200 students and found interesting stuff. Their students use multiple devices simultaneously; the students do not explore content outside of their inner circle; and use exploring tools a lot and learn socially with a free (instant) messenger.
Alain Bourdin, from l'Institut français d'urbanisme and codirector Lab'Urba, did a wrap-up of the day. He had a somewhat philosophical ending. He noticed that we were all planning according to the path we know. We should understand that the way we use and circulate knowledge will change in 20 years' time. He also mentioned the difference in time. Routine time (e.g. taking courses) is a different type of time than intense (or highlights) time. The places where we do this are also diferent. The Rolex Centre from Lausanne (which was also a topic of the day, just before my own presentation) is an intermediate thing in between the two different sets. We must enter the next game, what will tomorrow's universities look like?
Blog views as per June 25, 2013: 720. After that date post was migrated to this new url.
Well I don't know. I had a great day Friday October 5, 2012 @tedxdelft. I enjoyed a huge part of the lectures, I listened, thought a lot, and was afraid/ashamed to work at the happening itself, so I checked out, and got back again, and missed Pim the flowerist, and am very sorry about that. I also had my doubts about the Mars mission, thought that the "wiskundemeisje" could have taken more time, would have loved to have a discussion on the "diversity and inclusion" concept, wondered what lecture last year was also constructed around the mindmapping storytelling, as Wendy did this year, and … well you could argue that twitter might fulfil this need for an immediate response or reaction, but is that true?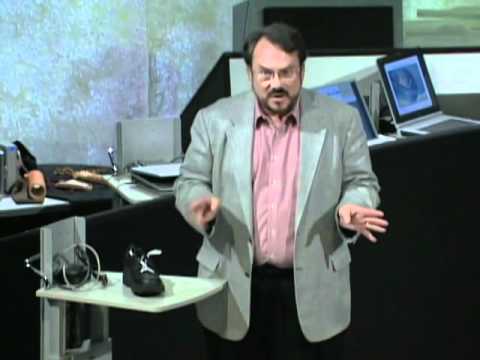 I do not think so – we had this great thing, our TU Delft Library is placed 4th (four!) in the top 7 of the coolest libraries in the world. Wow! I read that via twitter (say over a week ago) and a few from us at TU Delft of course retweeted. And is the news then spread? Apparently not. We still get messages (via mail or twitter) of people who just (now) saw this as news. What's the point?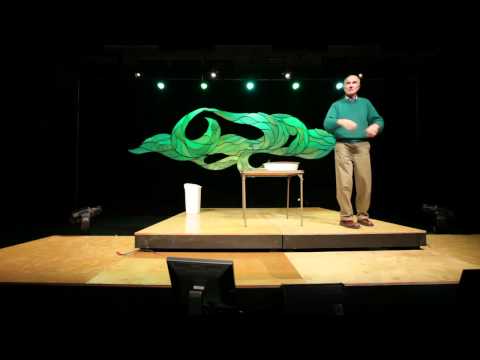 Getting back to our 2nd @tedxdelft. So I missed apparently interaction "right at the spot", but how could we accomplish that, if not via twitter? Interaction at the end of normal symposia is often very boring. So what would be a good idea for TEDnext? We all are on the stage, the stage is wherever we are. Hmm, would that help? I am not sure, let' s give it som rest.
Anyway, it was a wonderful Delft experience, and perhaps we will have flowerish lightbulbs on the grassroof sometime somehow somewhere!
Blog views as per June 25, 2013: 567. After that date post was migrated to this new url.